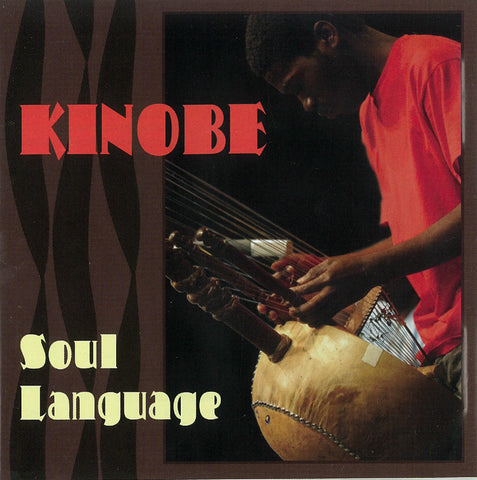 Kinobe: Soul Language MCM-4007
---
---
Digital Download available from your favorite site including
Kinobe is a young, talented musician, composer and instrument maker from Uganda who is already receiving acclaim throughout Africa, Europe and America. He was born in 1983 along the shores of Lake Victoria and the River Nile in Uganda, where he started playing music at the age of 5. He went to perform in Netherlands at the age of 10, which was his breakthrough into World Music. He has played alongside Africa's greatest World musicians including Youssou Ndour, Salif Keita, Baaba Maal, Toumani Diabate, Angelique Kidjo and many more. In May 2007, his debut Album, "SOUL LANGUAGE" was released world-wide by Multicultural Media in the USA, on which he is joined by Ouma Michael, a young guitarist from Uganda, Allan Okia on bass, and Richard Sewagudde on percussion. This Album reflects his acoustic traditional Ugandan roots which he blends with influences from his rich and varied musical path. With his band SOUL BEAT AFRICA, he blends traditional instruments from Africa, with modern instrumentation to create unique and universal taste of African World Music bringing together rhythms and melodies from Africa, Asia, the Americas, the Caribbean. and the rest of the World. Kinobe's concerts may include all traditional instruments, all electric instruments or a combination of both, traditional and/or original compositions, solo, duo and full band repertoire, captivating melodies and pulsing rhythms with a serious commitment to bringing the best of the world's cultural traditions to his audiences.
Visit kinobemusic.com to learn more about this extraordinary talent from Africa and buy his first CD at worldmusicstore.com
Kinobe's booking agent is:
Margie T. Farmer, Class Acts on Tour, mtfarmer@classactsontour.com
Band concerts, solo performances, workshops and residencies available.
---
We Also Recommend
---