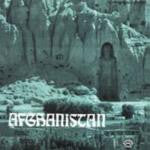 Afghanistan: Music from Kabul LAS-7259
---
---
Digital Download available from your favorite site including
Download free liner notes below
Part of the Lyrichord Archive Series - Never before released recordings on CD from the Lyrichord vaults
A rare and fascinating recording, made by veteran producer Verna Gillis in 1972, Afghanistan encapsulates the rich musical textures of this historic part of world. This region is an important link in the chain of cultures binding Europe and Asia together. The western and northern music is dominated by Near Eastern or Central Asian styles, while East Afghan music is heavily Hindu oriented. Afghan instruments are basically simple, made up of mainly strings and drums such as the tanbur, rebab, sarinda, delruba, zerbaghali, dhol, tula and dotar.
A rare glimpse at this rich, ancient civilization, still in pre-Taliban years. 
Tracks:
1. Delruba and Zerbaghali - 4:01
2. Rebab and Dhol - 6:01
3. Tula and Zerbaghali - 2:14
4. Tanbur and Zerbaghali - 3:10
5. Delruba and Tabla - 3:26
6. Sarinda and Dhol - 3:16
7. Typical Love Song sung in Pashtu - 5:10
8. Jalalabad Wedding Song sung in Pashtu - 5:03
9. Dotar and Zerbaghali - 2:07
10. Dhol solo with Harmonium - 2:48
11. Love Song from Nangahar sung in Pashtu - 3:20

Lyrichord, in association with Multicultural Media, is pleased to present the Lyrichord Archive Series. This series will make many important Lyrichord recordings of the past available again for the first time in years. These are special-edition compact discs with liner notes. illustrations and photographs reproduced as .pdf files, and included right on the same CD as the audio program. These liner notes can then be downloaded and printed out or saved on any computer.

The Lyrichord Archive Series is designed with students, libraries, educational institutions, music historians and music enthusiasts in mind and is not available in stores.

---
We Also Recommend
---